Islington Council is the first council in the UK to publish air quality data from every primary and secondary school in the borough.
The council started monitoring nitrogen dioxide (NO2) levels outside schools for 2018 and average figures range from around 25µg/m3 to 42µg/m3, with three schools over the legal objective of 40µg/m3. Three more schools are at the very top limit of 40µg/m3.
The latest data is from 2018 and is available to view here.
Overall, 2018 actual air quality figures are lower than modelled figures for 2016 and appear to show an improvement in air quality over the two years.
Islington Council says it will roll out the School Streets programme to all schools, where possible, by 2022. This year's budget announced that the scheme, which reduces traffic at schools at drop-off and pick-up times to improve air quality and boost safety, is being more than doubled from 13 schools, to 30.
Islington already has more school streets than any other UK borough.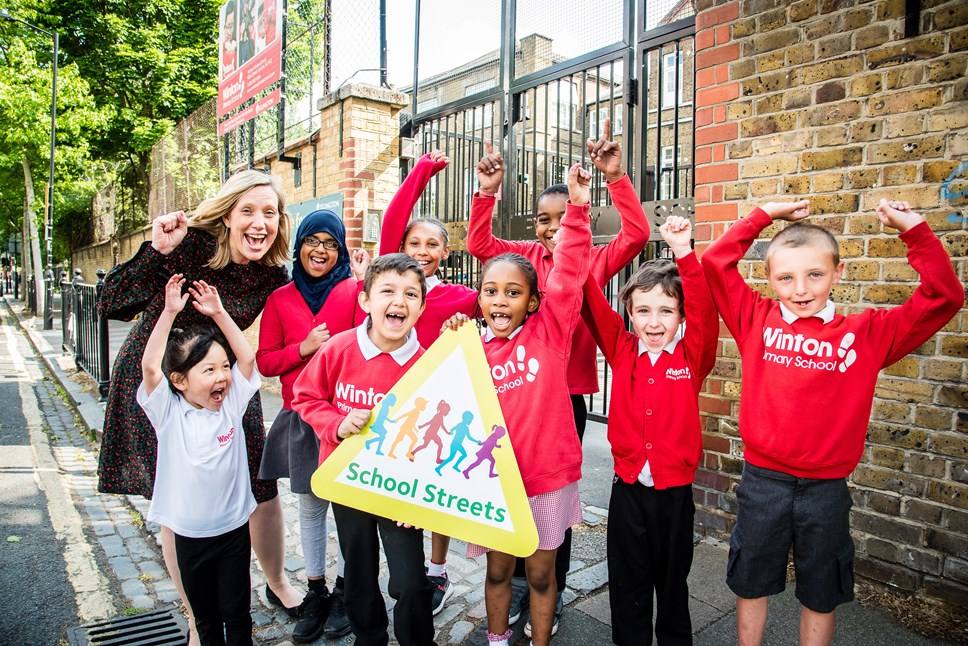 Cllr Rowena Champion, Islington Council's executive member for environment and transport, said: 'Air pollution is the biggest health emergency facing Islington residents, with more than two million Londoners living in areas that exceed legal limits for NO2, including more than 400,000 children.
'That is why we're committed to bold action to improve air quality around schools. We know children are especially vulnerable to the damaging effects of air pollution and so we are determined to continue to be at the forefront of the fight against it. More action is needed to tackle air pollution in Islington and that is why we are committed to rolling out Britain's biggest programme of School Streets to make the school gate a healthier, safer place for all.'
Schools in Islington and across London have signed up to a City Hall air quality audit.
The scheme has already been trialled in 50 schools across 23 London boroughs. London Mayor Sadiq Khan issued a £1m fund which provided each of the 50 schools with a £10,000 starter grant and enabled any of the other London schools located in areas exceeding legal air pollution limits to apply for green infrastructure funding
Fuente: https://airqualitynews.com/2020/02/10/council-becomes-first-in-uk-to-publish-schools-air-quality-data/